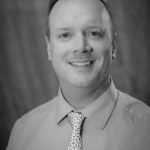 Hello TLA Families,
Welcome to the first official day of school! Blessings on you all as you embark on what we pray is a joyful and fulfilling year of learning. You have an enthusiastic team of support alongside you – your teachers, our office staff, the technical team, educational assistants, and leadership team are all here to serve. Don't hesitate to reach out for help if you're confused about anything or have a question.
There are a few items I'd like to bring to your attention today:
"Hang School and Hit the Beach" – we've been running this event for several years during the first week of school to celebrate the start of the year, meet other students and families, and to take advantage of the flexibility that distributed learning allows. There are multiple events around the province this year:
For students taking Online and Blended courses, TLA teacher Gaynor Sward has developed an excellent course called Intro to Online and Blended Learning that teaches students how to use the primary digital tools needed to learn online at TLA. This course is not mandatory, but it is highly recommended, and within the course there is an optional extension that allows students from grade 8-12 to gain high school credit. Parents are encouraged to go through the course alongside their children in order to become familiar with the tools as well. All online and blended course students will see it on their list of courses when they log in to the Hub.
Blended Open House – we will host an Open House for our Blended programs on 

September 7

 from 

5:00pm to 7:00pm

. The Open House will start with a short 

welcome

at the William of Orange school gymnasium. After the general 

welcome

, parents and students can find teachers of the K-6 Blended programs and courses at the William of Orange portables, and the grade 7-12 programs and courses at TLA Hawthorne.
School-Wide Orientation 

7:00-9:00pm

 at TLA Hawthorne and online (meeting link here) – meant primarily for new K-12 families but all are 

welcome

. The orientation will involve an overview of the school and our programs, with time afterward to talk to me and vice principals Steve Borley, Mary-Anne VanderHorst, and Lindsay Sanderson, along with any teachers in attendance.