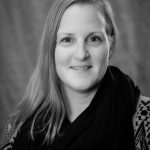 Educate, amaze and inspire young minds.
Join the Vancouver Aquarium Youth Volunteer Team
If you have a passion for animals, biology, and amazing children, apply now and become a Youth Marine Educator through the Youth Work Experience Program at the Vancouver Aquarium.
You will learn how to handle invertebrate animals and how to use the wet lab to teach and inspire children about aquatic conservation.
Training is provided.
See attached files for more information.
Volunteer_RecruitmentPoster_170831-ffp
Youth Work Experience – Wet Lab Fall 2017