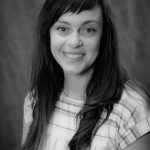 The blog is back up and running and I'm planning weekly Friday posts! Check back every Friday for the latest and greatest at the TLA library!
This week, I'm excited to share that we will now be doing Scholastic orders for local TLA families. When I was a brand new student teacher, I was introduced to Scholastic flyers in my school where I was doing my practicum. I LOVED these flyers! So many books! So many great deals that you can't get anywhere else! I am now glad to bring Scholastic Reading Club to TLA. Scholastic gives "bonus bucks" to teachers who order through them and all these "bucks" will pour directly into purchasing new resources for our library. It's win-win!
Scholastic just ships to schools so in order to get your books, you must be willing to pick up at TLA Hawthorne!
Our first (and only) order going in before the new year will be Friday, Nov. 25. You can order from BOTH November and December flyers. Here are all the flyers here: http://www.scholastic.ca/clubs/
Grant money cannot be used for these purchases as you must pay online. Information about paying online can be found here : http://www.scholastic.ca/clubs/parentpay/ I've paid online myself and it's fairly straightforward. You calculate the amount you owe using the order form in the flyer (it gives you the amount to pay with taxes for BC). Then you enter the amount into Parent Pay. I will get an email saying you've paid but you will still need to submit your order via email (or drop off at TLA Hawthorne). Just email rshulba@209.50.57.49 if you have any questions.
My personal picks for November/Decemeber are the following :
From pg.6 in the gr. 4/5 December flyer : Brian Pack
If your child in gr. 4 – 7 has not yet read, Hatchet by Gary Paulsen, this is a must buy/borrow! It's one of my favourite books. 13 yr. old Brian is stranded in northern Canada wilderness and has to survive with just his hatchet. THEN, because your reader will love it, there are multiple Brian books that play out different endings to Hatchet. In addition to the Brian Pack, Gary Paulsen has written, "Brian's Winter" & "The River".
From the last page of K – Gr.1 November flyer : Deck the Halls : A Canadian Christmas Carol
My family owns the Porcupine in a Pine Tree book in this series and love it (can be found for $4.99 in the Holiday Gift Books flyer)! I've definitely added this bargain priced hardcover book to my personal order for my kids! Here's an exerpt from Scholastic.ca :
Join Porcupine and his familiar Canadian character friends as they decorate for Christmas! That means loons donning skates, polar bears cozy in slippers and sled dogs chasing around the room! All the while, the beavers are busy building a secret surprise…what could it be? This hilarious, tongue-in-cheek re-telling of the popular Christmas carol will have the whole family singing this holiday season!
——————————————————————————
And, these picks will be available to check-out from our TLA library in the new year :
Making Canada Home : How Immigrants Shaped This Country
(exerpt from Scholastic.ca) Making Canada Home chronicles the country's major waves of immigration, from welcoming early European arrivals to becoming a modern-day safe haven for refugees. The book also acknowledges times when Canada has not been especially welcoming. It explores how each period of immigration has shaped the laws, values, and face of Canada on the way to today's multicultural society. A great tool for discussions on Canadian history and immigration!
DEAR CANADA SERIES // These Are My Words : The Residential School Diary of Violet Pesheens
(photo and exerpt from amazon.ca)
Acclaimed author Ruby Slipperjack delivers a haunting novel about a 12-year-old girl's experience at a residential school in 1966. Drawing from her own experiences at residential school, Ruby Slipperjack creates a brave, yet heartbreaking heroine in Violet, and lets young readers glimpse into an all-too important chapter in our nation's history.