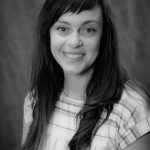 "On June 11, 2008, Prime Minister Stephen Harper issued an apology to former residential school students on behalf of all Canadians. His statement recognized that the primary purpose of the schools had been to remove children from their homes and families in order to assimilate them into the dominant culture. Such a policy, he said, was wrong, and had no place in this country." pg.2 of They Came For The Children – The Truth & Reconciliation Commission Of Canada
Because this is a piece of Canadian history, it is an important subject to learn more about.  I have realized, through reading this article by The Truth & Reconciliation Commission of Canada, that there is so much about residential schools that I had not yet learned.  As a parent and teacher, I highly recommend reading the article afore mentioned which can be found here but for students, an excellent way to approach this subject is through memoir.
Fatty Legs by Christy Jordan-Fenton and Margaret Pokiak-Fenton is the true story of Margaret Pokiak's experience in a residential school in the 1940s.  Margaret was eager to learn to read and chose to leave her village in the high Arctic in order to do so.  "At school Margaret soon encounters the Raven, a black-cloaked nun with a hooked nose and bony fingers that resemble claws. She immediately dislikes the strong-willed young Margaret. Intending to humiliate her, the heartless Raven gives gray stockings to all the girls — all except Margaret, who gets red ones. In an instant Margaret is the laughingstock of the entire school."  (exerpt from this review)  Fatty Legs is a short chapter book and complemented by many archival photographs which makes Margaret's experience and time period more tangible to the reader.  Many reviews of the novel can be found here.
Fatty Legs was published in 2010 and since then, many teachers have used it as a novel study for grades six and seven.  If you search "Fatty Legs novel study", lots of ideas and documents can be found.  I discovered a webinar with the authors that was very interesting to listen to here.  Additionally, on this website, there's a part two portion of the webinar where a teacher talks about how she's used Fatty Legs in the classroom.  This would be easily adapted for teaching at home.
If you decide to read Fatty Legs, I'd recommend also reading A Stranger At Home.  This is the sequel to Fatty Legs in which Margaret returns to her home on Banks Island two years later.  Excited to return home and with no plans to go back to her school, Margaret is expecting a great welcome but instead, her mother greets her by shouting, "Not my girl!" upon seeing Margaret.  She has lost her name, her language, and even her taste for her native foods.  Through relearning her family's customs and heritage, Margaret discovers what it means to be true to herself and to the ways of her people.  Again, this is another story highlighted with archival photographs and artwork that paint a picture in the reader's mind.
As highlighted in the October TLA Newsletter and my previous blog post, these novels would be a great addition to Righting Canada's Wrongs : Residential Schools.