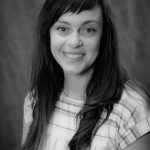 Who is loving watching the Winter Olympics!? They have been on a lot at my house and my kids have been eagerly graphing all the countries' medals this week.  Michelle Johnson posted some awesome links to Olympic activities in February's newsletter and on that same note – I wanted to share the new books we have available in our digital OverDrive library!
Have you been to TLA's OverDrive digital library yet?  You can access OverDrive easily from the main single sign-on page in The Hub where you access all of TLA's online resources.  Look for the OverDrive icon under the Links heading.
You can read these books right from your computer – no need to download an app or use a tablet of some kind.  If you have a phone or tablet and want to use it, the OverDrive app is free.  
Please "return" the book when you are finished reading it so that others can have a chance to read it before the end of the Olympics too! 
Here are some of our new Olympics books : search "Olympics" in OverDrive to see them all on one page.  
G is for Gold Medal : From the first games held in ancient Greece to the cultural extravaganzas of recent years, there have been some incredible and amazing events and milestones in the world of Olympic sports. Now in G is for Gold Medal: An Olympics Alphabet, writer Brad Herzog showcases those athletes and events that not only set sports records but also impacted history and world views. Learn the meaning behind the five interlocking rings featured on the Olympic flag. Cheer on American Jim Thorpe as he won the pentathlon and decathlon at the 1912 Olympics in Stockholm, Sweden, only to lose his medals later. Read how the man dubbed as the "world's laziest high jumper" won the gold in 1968 and later had a jump named after him. All these moments and more are brought to life in G is for Gold Medal.
High-Tech Olympics focuses on the new technologies used in sport today and how they are being used to help train world-class athletes. It also includes diagrams to illustrate how technology has been used to develop state-of-the art sports equipment and an Olympic records table to show how Oylmpic records have changed and some technological reasons why these may have changed.
The World of Olympics looks at the Olympics from a worldwide perspective. It covers nations across the globe that come together to compete, as well as past hosts of The Olympic Games, and the motto and symbols that embrace the Olympic spirit. It also includes Fact File fact boxes, a full list of Modern Olympic and Winter Olympic hosts, and medal tallies of best-performing Olympic nations through history.

Read about a variety of winter Olympic sports with these titles: 
Fiction novels about the Olympics: 
Olympic Dream by Matt Christopher
Anticipating a boring summer before meeting energetic cycling enthusiast Red Roberts, Dough Cannon helps out with the construction of a new bike path and overcomes his personal demons in order to become a young athlete.  

Hour of the Olympics by Mary Pope Osburne
No girls allowed at the Olympic Games! That's the rule when the Magic Tree House whisks Jack and Annie back to ancient Greece. But when Annie tells jack to go to the games without her, he knows she's up to something. Will Annie find a way to see the games? Or will she get herself—and Jack—into Olympic-size trouble? Find out in Hour of the Olympics.
Interested in more titles relating to the history of the Olympics or biographies of Olympians?  Email me (
rshulba@209.50.57.49
) to let me know!