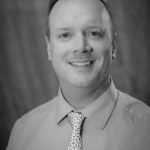 Hello Families,
A few notes on some upcoming TLA events and activities:
K-9 Vice Principal Steve Borley and I will be visiting families in Prince George and the Vanderhoof area on February 22 and 23. We'd love to connect with as many TLA families as possible while we're up there.

We plan to open enrolment for 2018/19 on March 1. There are no changes to the process from last year, so if you're re-enrolling there should be no surprises.

Students can click here to sign up for TLATalks. TLATalks is an opportunity for students in K-12 to practice public speaking and presentation skills in an online video chat. Depending on the age and quantity of sign-ups, we will determine when and how many sessions we will have. The general idea for the first round is for students to talk for up to three minutes on a topic of their choosing, with or without visual aids. Other spectators and speakers would be invited to log in to form an audience. To start, the audience will only be there for positive feedback, not for questions or criticism. The TLATalks will be moderated by TLA teachers. Link to the

sign-up form is here

.

TLA teacher Melissa Friesen is leading a visit to Telus World of Science on March 12. All students are welcome. Entry is $10, with an option for an Omnimax movie for an additional $5. More details and

sign-up form here.
Here's a photo of the Linder family while in Mexico visiting family over Christmas. The picture is taken at Monte Alban in Oaxaca, a beautiful and impressive archeological site: