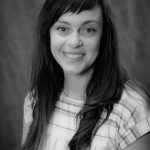 Happy New Year!  I was excited to receive some submissions for my Book Review this January and a big thank you to everyone who participated!  Each submission received a FREE BOOK PICK from the Scholastic Reading Club Flyers.  Here's one of the book review submissions from TLA student, Regina Pelletier :
The Story of a Bookworm by Regina Pelletier
          Wonderland Creek, by Lynn Austin, is set during the Great Depression, featuring twenty-two year old Alice Grace Ripley, who travels far from her home in Illinois down to the beautiful mountains of Kentucky, to find a purpose in life while growing stronger in her relationship with God. When I read Wonderland Creek, it astonished me because at the beginning, the heroine's life was so like my own. I could identify with the very first line "If my life were a book, no one would read it." This book was absolutely impossible to put down! Mrs. Austin is the author of over twenty historical fiction books, written for boys and girls in their late teens, and all her stories have a good Christian theme. For instance, in every book she reminds her readers that God is always there for us, no matter what. Alice discovers this in Wonderland Creek, as she struggles to understand God's ultimate plan for her life. This book is perfect for curling up in a chair on a rainy day. My only regret on finishing Wonderland Creek is that it does not have a sequel. With many simple, original characters, this book will leave you wanting more of Lynn Austin's delightful repertoire.
And speaking of Scholastic Reading Club flyers, did you know that you can order from Scholastic online now?  This makes it so easy to order from the flyers that are all accessible online through your personal Scholastic account.  Parents should go to
Scholastic Reading Clubs
, choose "First Time Here? Parents", then search for our school via our postal code : V3S 7X1 .   Our school name will pop up and I'm the only teacher listed : Rebecca Shulba.  Now you can peruse the flyers by clicking "Shop Flyers".  My favourite way to do this is by choosing the age group I want to see but then pressing "Download student flyer" because I like to page through them instead of just looking at a black and white list of books!
If you order from Scholastic, your order comes to me and I send all the orders in together at the end of every month.  Your books get shipped to me at TLA because but if you're from somewhere other than the Lower Mainland, you can connect with me via email about paying a fee of approx. $15 for shipping them to you directly.  (Please note : families cannot use their consumable grant for their Scholastic orders.) rshulba@209.50.57.49