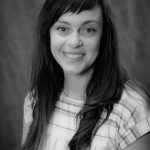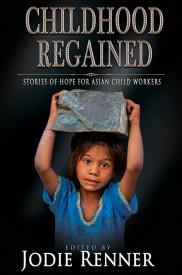 We have a new anthology of short stories in the library just in time for planning for the 2017/18 school year!
According to Jodie Renner's website, "CHILDHOOD REGAINED – Stories of Hope for Asian Child Workers, SCHOOL EDITION is a perfect ready-made resource for
your unit on world issues and global awareness. The package has all you'll need – stories, comprehension questions and answers, student activities, factual information, glossary, related ministry expectations, and more. This collection of compelling stories about child labourers in South Asia makes an excellent additional resource for Grades 4 to 10 Social Studies programs, to complete expectations revolving around human rights and global issues that need our attention.
These eye-opening but hopeful stories and a poem bring to life some of the situations faced by millions of young children working long hours with little or no pay in factories, mines, quarries, and commercial farms in Asia.
These captivating fictional stories have been researched and written by talented authors around the world and organized and edited by a former middle-grade teacher and teacher-librarian. Told through the voices of Asian child workers in various situations, they are the perfect medium to engage your students and help them gain awareness of the situations of many of their peers across the globe."
In the TLA library, we have the main book with ALL the stories but we also have the Student Edition for grades 4 – 6 and the Student Edition for grades 6 – 8 where the stories are seperated into grade-appropriate interest levels.  We also have the Canadian Teacher's Guide to loan.