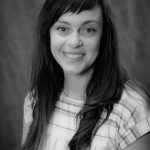 I'm very excited to be planning a number of new drop-in events that will be happening throughout the year at the Library Commons here at Hawhorne!
One regular drop-in time will be for gr.3 – 9 students to use Little Bits.  Imagine a set of electronics as easy to play with as Legos. Have you seen these amazing electronic building blocks!?
"TED Fellow Ayah Bdeir introduces littleBits, a set of simple, interchangeable blocks that make programming as simple and important a part of creativity as snapping blocks together." :
See them in action:
We will be having drop in times a couple times a month for students to come in and work with these Little Bits blocks to invent and learn more about how circuits work.  Who's excited?!