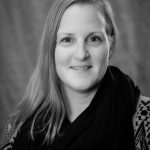 The Canadian Women in Municipal Government Scholarship
This $1000 scholarship is open to young women students who are making a contribution to their school's leadership teams or student councils.  More information can be found here.
Application Deadline: December 15, 2017
The Stacey Levitt Memorial Award

This is an annual student award of $2,500 created in Stacey's memory, encouraging Canadian youth to embody her qualities and ideals along with Parachute's vision of a long life lived to the fullest while maintaining an approach that is rooted in injury prevention.
Click here for more information on Stacey and the application process.  
Application Deadline: March 2, 2018
Bursary Opportunity from Charlene Reaveley Children's Charity
The Charlene Reaveley Children's Charity is a non-profit organization offering support and assistance to families with children experiencing the loss of a loved one.
All bursaries require that candidates are in good academic standing, contribute to their communities, and will be furthering their education at a post-secondary institution upon graduation. CRCCS board of directors will select the successful recipients.
To qualify for a $1000 CRCCS bursary, the student will be required to meet the criteria.  The criteria can be found here

Application Deadline: April 15, 2018
Ministry of Education's scholarship program: District Authority Awards (DAA)
The purpose of the District/Authority Scholarship is to acknowledge superior achievement in the following categories:  

Applied Skills  
Community Service  
Fine Arts  
Indigenous Languages and Culture  
Physical Activity  
Second Languages  
Technical and Trades Training

The application, with more details, can be viewed here.  If you would like to see some sample  rubrics (by category) which the adjudicators consider when assessing and awarding scholarship-worthy packages please email Mrs. VanderHorst
Application Deadline:  Monday, April 23, 2018
Applications must be submitted to Mrs. VanderHorst at Hawthorne