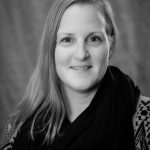 Submit your original production for a chance to win cash!
Theme: Listen to your gut
We've all heard that voice — the one that says, "This seems dangerous. I should probably stop what I'm doing and tell someone." Ignoring that voice could have life-changing consequences. Remember: you have a responsibility for safety, too. Listen to your gut — in other words, trust your instincts and talk to your manager or supervisor if you feel or see something is unsafe at work.
This year's contest theme, "Listen to your gut," challenges students to create a video (maximum two minutes) that explores the topic of how trusting your instincts can help keep you safe at work.
Video considerations
Videos should focus on how to address concerns at work when your instincts tell you something is unsafe and how this helps to reduce the risk of workplace injuries. Consider your role in creating a safe and healthy workplace, the kinds of things you can say or do if something feels unsafe, and the role of other workers, supervisors, and employers. How can "listening to your gut" create positive change at work?
Think of a creative way to get your message across in your video. All styles of video are fair game: drama, comedy, documentary, music video, stop-motion, Claymation, animation — the choice is yours!
Need inspiration?
Check out the winning videos from 2006 to 2017. Learn more about your rights and responsibilities at work on the Listen to your gut website.
Eligibility and prizes
The contest is open to B.C. students in grades 8 to 12 who have a teacher sponsor. There's one category for students in grades 8 to 10 and one for students in grades 11 to 12.
There's over $10,000 in prize money for students and schools. Entries will be judged on the impact of their safety message, original creative concept, and technical execution. The top entry will also advance to the national Focus on Safety Youth Video Contest to compete for additional prizes.
Submission details
Post your video on YouTube and have your teacher sponsor fill out the entry form and include the link to your video. We'll review your video and if it meets our criteria (no inappropriate language or images and no copyrighted music, please), we'll post your entry on our website.
For more details, see the contest rules and the entry form.
Don't want to make a video but still want to participate?
You can participate by viewing and rating your favourite videos. Check worksafebc.com regularly to see new videos as they are posted — and don't forget to get your family and friends to rate their favourites too!
Deadline
Deadline for submissions is Wednesday, March 28, 2018 at 5 p.m. But remember, the sooner your video is posted, the more time people will have to view and rate it.
Additional details can be found at
https://www.worksafebc.com/en/health-safety/education-training-certification/young-new-worker/student-safety-video-contest