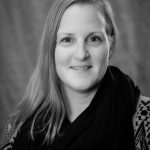 Here is the latest news and information from Simon Fraser University
Quick Links
Events
Webinars
This fall, SFU will be offering recruitment webinars for prospective students, counselors, and parents. All are welcome! Like their in-person information sessions, these webinars will discuss all that SFU has to offer for undergraduate students, as well as information regarding admissions, financial aid, and residence. Attendees will also have the opportunity to have their questions answered live by SFU staff.
Program Fair: Explore your options

Counsellors, students, and their families are invited to attend our 2017 Program Fair on Wednesday, November 22 at SFU's Surrey campus. This fun and informative event will help your students choose their post-secondary program with confidence.