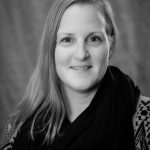 Welcome to TLA!  My name is Mary-Anne VanderHorst and I work as the Graduation Counsellor and the 10-12 Vice Principal for our online and blended programs.  If you are interested, I have included some more information about myself at the end of the post.  For now, we will stick to the important details!
I will use this space to post important and interesting information throughout the year.
Please connect with me if you are ever needing advice about courses or your educational program now or after high school.
Here are a few important details on how to get off to a great start.
    

If your son or daughter is unable to login, please contact our tech department by filling in a help desk ticket

here.

    

Have your son or daughter complete our newly improved Intro to Online and Blended Learning course 

here.

I highly recommend this course for anyone who has never taken an online course!  The course will allow your child to become familiar with TLA's systems as well as gain some very valuable tech skills. 

By completing this course your son or daughter will earn 2 credits. 

The Intro to

Online and Blended Learning

course also has some great tips on how to be a successful online and blended learning student – all the more reason to complete the course!

  

Create a weekly schedule for yourself.  Print your weekly schedule and have it posted by your workstation. 

How will you spend your time each week?  You should be adding to your weekly schedule when you will work on each of your courses.  No schedule often means no work gets done.

 

Take some time to become familiar with your courses.

 

Add your online and blended course due dates to an agenda or wall calendar.  This will help you stay organized and will be a good reminder about upcoming due dates/deadlines. Perhaps divide your course into three equal sections and plot out how far you need to be at the end of each term.

 

Add your teachers to your TLA webmail chat.

 

Set up a comfortable, well lit work station for yourself.
If you want to know a little bit about me: 
I studied at TWU and obtained by BBA.  I then went on to UBC to and obtained by BEd.  My husband is a Math and Science teacher.  I have 4 kids, 2 boys and 2 girls.  We all love soccer, track and field, hiking, camping……pretty much most outdoor activities.  One of the highlights of this summer was our trip to Whistler.  We hiked the short trail to the Whistler train wreck (very cool) and we hiked Joffre Lakes (beautiful).