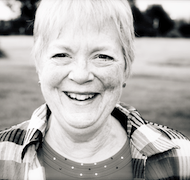 Val Lymburner
LSS
Val comes to TLA from the Surrey School District, where she was a teacher of all grades from primary to secondary, as well as Special Education. She has her Master's Degree in Supervision of Instruction and was a Vice-Principal with the Surrey District.
She has a passion for students who require the extra support and understanding to feel successful in learning. Val is also very supportive of the important role that teachers play in partnership with parents in the education of their children.
Val and her husband have two daughters and two beautiful grandsons. Family is very important to her and she is very pleased to be a part of the family of TLA.