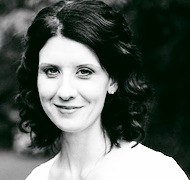 Sarah Stolz
LSS
Island raised, LSS Teacher Sarah Stolz and her young daughter Emily live in Victoria, B.C. Sarah joined the TLA team in July 2014 and is thoroughly excited to be working with families to ensure their child's program is as individual and unique as they are.
Sarah's interest in family focused education comes naturally from her background which includes 10 years as a nanny, behavioral interventionist, respite worker, summer camp leader, and educational assistant. She completed her BA in Psychology and Business early in 2010 and finished her Bachelor of Education (K-12) with an emphasis on Special Education later that fall.
Communicating regularly with families is one of the things Sarah enjoys most about her position with TLA. In person visits to the home or extracurricular activities, home videos of learning experiences, email and skype sessions are ways in which Sarah is able to really connect with the students, while phone calls, emails and online document sharing are ways Sarah is able to communicate effectively with parents and educational team members weekly.