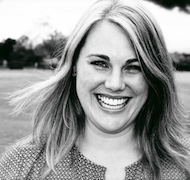 Mylana Goheen
Online
Mylana Goheen is both a teacher and a musician who has been fortunate enough to blend these two passions into a single career for over a decade.
She completed her B.A. in music at McMaster University – with a concentration in violin performance – and at the same time, began her education degree. Since finishing her Masters in Education (D'Youville College, NY), she has worked in both public and private schools, teaching a wide range of ages, abilities, subjects, and methods.
In 2006, along with her husband, Ben, Mylana started a music teaching school, Studio G Music, which now provides musical instruction to over 200 weekly students. She also founded and directs SCStrings – a strings program offered to students at Surrey Christian School and community members.
Mylana thoroughly enjoys being able to combine her love of people and her enthusiasm for good music-making as a part of the team at TLA.