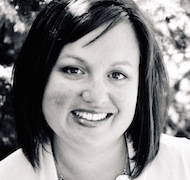 Michelle Johnson
Home,K-9 Admin Team
Michelle loves working for TLA as a home teacher and assistant vice-principal as it allows her to combine her passions – helping families be successful in their educational endeavors through support and encouragement, as well as having the flexibility to be at home with her family.
Michelle lives on a small acreage just outside Armstrong, B.C. with her husband Wayne, and her three beautiful girls, Morgan, Madelyn, and Livia. Before moving to Armstrong, she lived in Calgary, AB., where she taught for 5 years in a Christian school. During the period of staying home with her young girls, she was a private tutor and became certified as a reading therapist.
Currently she keeps busy with checking out new curriculum and websites, hanging out with her girls, reading new books whenever she has time and of course, working with her wonderful TLA families!