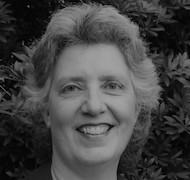 Maureen Krump
Home
After completing her Bachelor's Degree in Education, Maureen worked in the Catholic school system for two years before starting her own family. Since then, life has been an exciting and rewarding adventure of learning along with her nine children whom she has home-schooled "since the beginning".  Learning is an adventure that begins with birth and never ends!
Maureen was a member of the TLA community as a parent for many years before joining the K-9 Staff as a Home Teacher in 2013. She feels privileged to assist other families in their own homeschooling journey while still homeschooling her youngest child.
Maureen lives in Burnaby where she is a member of St. Michael's parish. She finds her Catholic faith central to all aspects of her life. In her spare time Maureen, is an avid gardener, loves music, playing board games, sewing, and spending time with her husband and their children.