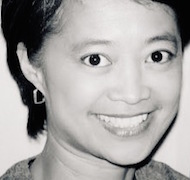 Mary Joan Visscher
LSS
Mary Joan joined the TLA LSS teaching team in August 2013. She has been passionate about this area for the last 15 years. She has taught a range of students from Elementary to High School in the private school system and has spent the past 10 years as a Student Support Coordinator. Throughout her years of teaching, Mary Joan has also coached Senior Girls volleyball teams in a variety of high calibre tournaments, earning 5 years in a row of an undefeated season, Fraser Valley Zone Champions 7 times, and at the Provincial level earning Bronze and Silver medals.
Mary Joan has been married for 18 years and has 3 children. They are a family who enjoys many sports like volleyball, hockey, soccer, figure skating, skiing and snowboarding. They also love to enjoy the beauty of God's creation through hiking, backpacking, kayaking and camping.
In her spare time, Mary Joan really enjoys scrapbooking, photography and making cards. If she is unable to find time to do that, she values spending time with each one of her family members individually and is blessed by the bonding time it affords.
Mary Joan is excited to be part of the TLA LSS department where she is values the team expertise.