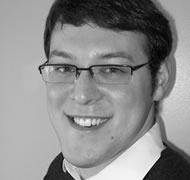 Lael Rombough
Blended
Lael Rombough joined the TLA team for the 2013-2014 school year. Having been home schooled himself, he genuinely understands its needs and benefits.
Since childhood, Lael knew he wanted to be a teacher and help raise up students to be all they can be. Having achieved his education degree from Redeemer University/College in Ontario with History and Science as teachables, Lael worked towards gaining experience in a wide range of subjects. Due to his desire to understand and help students with exceptionalities he took additional Special Needs certification. Lael has had classroom experience with all ages and specific experience with students with Autism.
He loves pursuing a plethora of hobbies with his wife in his spare time. These hobbies can include, but are not limited to: a good game of road hockey, singing, playing a variety of video games, or messing around on the guitar.