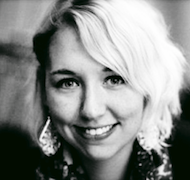 Kimberly Thomas
Online
Kim Thomas is a Humanities teacher living in Vancouver, BC. She graduated from the University of the Fraser Valley with a degree in Sociology, Geography, and History. She received a Bachelor of Education from UBC in 2012 and has been working with TLA ever since.
As a teacher, Kim is passionate about connecting with students and families to form meaningful relationships. Her ultimate goal is to instill a life long passion for learning in her students.
Although she grew up in Langley, Kim now loves living in Vancouver so that her husband, an animator in the film industry, can be close to work. Working for TLA online means that she can work from their small city apartment with her two young children, Lucy and Jack. In her spare time, Kim enjoys reading, cooking, watching movies, and going on sweet adventures!