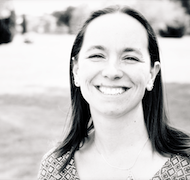 Jessica Ens
Home
Jessica Ens joined the TLA team in 2013 as a Home Teacher and looks forward to helping TLA families find the flexibility they need to meet their educational goals for their children.
She holds a Bachelor of Arts in English from the University of Victoria and a Bachelor of Education from Simon Fraser University, and has taught in both independent and public schools.
Having grown up in Northern BC and lived on Vancouver Island and in Surrey, Jessica now resides in Kamloops with her husband and three adorable children. She likes coffee, knitting, public libraries, her vegetable garden and writing letters.