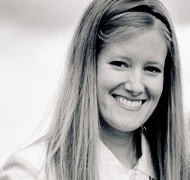 Jennifer Boessenkool
Blended,Innovations,Online
Jennifer Boessenkool is a High School Math and Science teacher living in Port Moody, BC. She has recently taught in the Calgary School Board in Math and Science, in addition to being a "city champion" basketball coach.
She enjoys spending time with her husband, Derek, and her children Alexienna – born in Sept 2008, and her latest addition Levi – born Oct 2011. She enjoys going for walks with her dog Nash, swimming, hiking, and reading.
Jenn holds a Bachelor of Science (Animal Biology), and a Bachelor of Education from the University of British Columbia. She also spent time living and teaching in the UK.