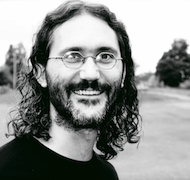 Gareth Howell
Online
Gareth Howell is a Math teacher living in Kamloops, BC. He has taught in the Kamloops district for the past 3.5 years, teaching everything from math 7 to AP Calculus and has been tutoring math for over 12 years.
He enjoys spending time with his wife, Arlee, and his 2 children, Ephraim and Nathan. He enjoys playing piano, drums and ukulele and writes a lot of music at home.
He has a Bachelor of Arts with a Major in Mathematics from TRU in Kamloops, and a Bachelor of Education with a specialty in Secondary Math Education from Simon Fraser University in Burnaby.