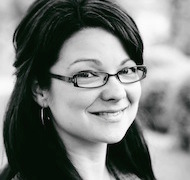 Erin Philps
Home,Innovations,Online
Erin joined TLA in 2011 after teaching at two other distributed learning schools as well as in the classroom.
Originally from Victoria, she and her husband moved to Prince George after she graduated from the teaching program at University of Victoria. After five years in the north they moved back to Victoria in 2013, closer to family and the west coast life they love.
Erin is passionate about empowering families to be successful in their home education journey. She enjoys sharing her ideas and creating connections with students and parents. To this end, she has two roles when working with students. The first is as a Home teacher, working with students in grades K-9. The second role is joining the Innovations division at TLA to pioneer an online project-based learning program.
Using a variety of technology-based approaches, Erin teaches families how to use Google+, Google Drive and Docs as well as Google Hangouts to enable live interactions for editing work, receiving feedback and planning projects. Preferring to interact in this way at least once a month, families have been able to benefit from "real-time feedback" and maximize on their learning. "I believe that work samples are one of the most powerful tools when I am working with a student. They help me gain insight into their thinking process and where their abilities are 'in the moment'. That way, I can make suggestions that will help launch their skills to the next level."
Her favorite past-time right now is spending time with her husband Graham and their first child, Lochlan.