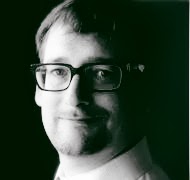 Charles McKaig
Grad Adapted Program,LSS
A desire to help children reach their potential is what drew Charles to education 10 years ago. He enjoyed working in various Christian schools throughout the Lower Mainland.
Previous to that he worked supporting adults with physical and mental challenges in the community. After graduating from Simon Fraser University, he went on to complete a master's degree in education at the University of British Columbia.
He and his wife Nicole (also an educator) live in White Rock, where they spend their time adding to their substantial film collection or taking photographs of family members.