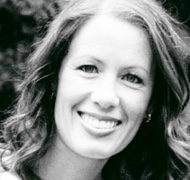 Cara Lozowchuk
Home
Cara lives in Langley with her husband and three lovely children: Kolya, Julitta and Jovan. Cara graduated with a Bachelor of Education from the University of Regina but moved immediately to Montreal to teach at a private school while her husband pursued his Graduate studies. They have now lived in BC for 10 years, and Cara spent 7 of those years having the pleasure and joy of homeschooling her own children.
Recently, Cara was certified in the Orton Gillingham approach to teaching children struggling with reading and writing and has spent time privately tutoring children in their literacy skills. Cara considers herself a lifelong learner and loves sharing information she has learned with those around her.
Cara fully believes in homeschooling as a wonderful choice for families and is excited to blend her experience as a classroom teacher, and dedication as a homeschool parent to address the unique needs of all learners in creative, effective and caring ways.
In her spare time, Cara is usually driving her sons to soccer or her daughter to horse riding, but she also loves reading, cooking, taking dance classes, and enjoying a good cup of coffee.