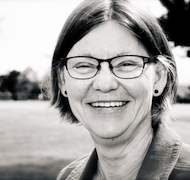 Ann Vanderloo
LSS
Ann brings 10 years of experience homeschooling 3 of her children to the team at TLA. She also has six years of experience teaching at both the high school and elementary levels.
She appreciates the flexibility and creativity offered by the DL program and fully enjoys supporting families and students in blending the offerings of the DL program with the gifts and talents each brings to the setting.
Ann lives in New Westminster with her husband and youngest son Simon. Gardening, hiking, and canoeing activities are high on her priority list.