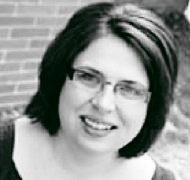 Amy Jones
Home
Amy Jones lives in Cloverdale with her husband, Marty, and her 3 children, Judah, Myah and Joshua. She and her husband are also foster parents.
Amy graduated from university with her Bachelor of Education in 1998 and specializes in teaching French as a second language. She is currently part of the K-9 Home Program serving families in the Lower Mainland.
Amy loves spending time with her children, going to sporting events, visiting family and friends and working on the odd DIY project. She is very thankful to be a part of the TLA team.