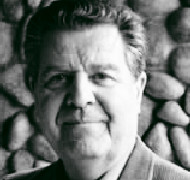 Allan Garneau
Founder
Allan has devoted his working life to education, having spent the first 25 years of his career in the public school system, and since 1991 as founder and principal of the Traditional Learning Academy. An advocate for the family, he strives to ensure that parents have access to a wide range of options for educating their children.
He and his late wife, Moira, raised five sons. He cherishes his five granddaughters and two grandsons. Those of school age are learning in the home setting, and already the older ones are at College. In 2010, he remarried, Teresa, and knows that retirement and travel are not too far off. In the meantime, he still spends most of his working day overseeing the incredible opportunities for students at TLA (main school, online and homeschooling).
Allan has presented several practical seminars for parents at conferences, many of which have assisted homeschooling parents to plan and teach their own children. He manages to take educational "jargon" and put it into plain English, while assuring parents they can offer a quality program for their children.