George Reifel Migratory Bird Sanctuary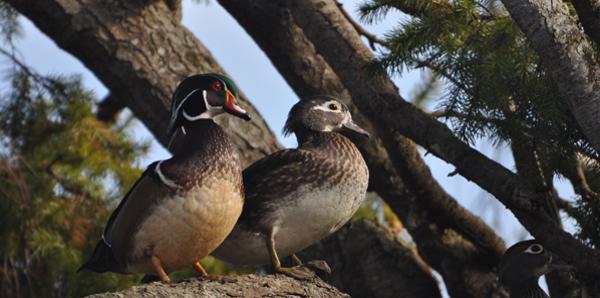 The George C. Reifel Migratory Bird Sanctuary consists of nearly 300 hectares (850 acres) of managed wetlands, natural marshes and low dykes in the heart of the Fraser River Estuary. For the millions of birds seeking feeding and resting areas during their annual migrations along the Pacific Coast, the Sanctuary is ideally located. It is a place where wildlife and their habitats are protected from harm, and it lies next to miles of flat marshland and the farmland of Westham Island in Delta. The tour will consist of a guided walking tour with one of the biologists and a visit to the wildlife museum at the beginning of the tour.
Who: Grades 4-6 TLA students and their parents who are interested in bringing science to life by studying the birds and the wetlands at the mouth of the Fraser River. The tour will be gauged to the 8 to 11 year old age group but younger siblings are welcome to attend too. The level of instruction will be for students in grades 4 to 6. Check out their website here for information to prepare for your trip.
Please arrive at 1:00 pm and gather at the ticket office where admission may be purchased. The student rate is $1.50 and adults are $2.50. You can purchase bird seed if you would like to feed the birds for $1.00. They ask that we bring exact change also as they sometimes run out of change. We will meet the guide (biologist) there who will help guide the tour.
Where: George C. Reifel Migratory Bird Sanctuary 5191 Robertson Rd, Delta, BC V4K 3N2
Contact Person/Information: Debi Ronneseth dronneseth@schoolathome.ca or call me at 604-961-6892
Sign-up deadline: May 15, 2019
Fill out this form to sign up.