First Nations at Fort Langley for Grades 8-12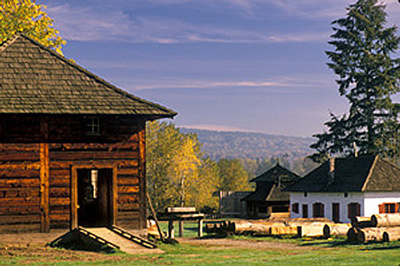 Shape a stone tool, listen to legends and discover uses of edible plants. Explore the relationship between the First Nations, HBC employees and the environment.
Learning objectives: Assess the economic, social, political, and cultural impacts of contact with Europeans on BC First Nations during the period of the land-based fur trade up to Confederation.
How the Program Works:
Your group will be divided in teams of 15 students, called "brigades," led by a responsible student, parent volunteer or teacher.
A Parks Canada interpreter will give an introduction to the students, then will send brigades off on missions using "Challenge Cards."
After completing the hands-on challenge, brigades report back to the Parks Canada interpreter to give their answers and then they receive their next challenge.
Location: Fort Langley National Historic Site
Date: Monday, November 18
Time: 9:45 am – 12:00 pm
Cost: $8
Signup Deadline: Friday, November 1