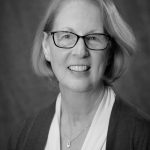 September is flying by! We thank all of you for participating in the setup process for the school year. We hope that our collaboration with you this month will lead to a continued strong program for your child/children in the 2017/18 school year.
This blog will be updated throughout the year with information, educational material and learning opportunities in the province. We appreciate families sharing events that they are excited about! We can't post every event, but we will try our best to post at least once a month!
A learning opportunity at the Pacific Autism Family Centre (Richmond) is coming up. 'Nutrition for Autism', presented by Kate Hutchinson, R.N., will be on Monday, September 25th from 6-8pm.  If you have not visited the new Autism Centre in Richmond, I would encourage you to do so! It is a beautiful facility that has brought together many of the provincial leaders in Autism and Autism Education.
Here is the full description and RSVP information from the PAFC:
Kate Hutchinson, BA, RHN, CGP, graduated with Distinguished Merit from the Canadian School of Natural Nutrition in 2009. For the past 8 years, she has worked with hundreds of children in her Vancouver-based practice, Whole Family Nutrition, where she specializes in nutrition guidance for behavioural concerns including children and adults with diagnoses of Autism, Asperger's, OCD, ADHD, ADD, Anxiety, Dyslexia, Depression, Bipolar Disorder and Schizophrenia. She has taught at the Canadian School for Natural Nutrition for the past six years, in addition to giving frequent educational talks for the public. Kate is thrilled to announce that she will be joining the clinical team at the PAFC, and will be giving an overview of her experience and approach in this introductory talk, as well as sharing valuable information on the gut-brain connection. This is a free event. For more information or RSVP: kate@wholefamilynutrition.ca or 604 708-8205  *Thank you to the Bernas family for letting us know about this event*
A second upcoming event is the Annual  FASD Roundtable Conference, hosted by Asante Centre and FASD Collaboration Roundtable. This event will be held on November 25th at Douglas College. Please see the event poster for more information.
Lindsay