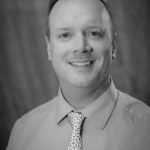 TLA invites students in grades 8-12 to explore Italy and Greece with a focus on Rome and Athens!
TLA has a long history of offering exciting experiences in educational travel, including amazing trips to England, Guatemala, Northeast USA, Ottawa/Montreal, Hawaii, and more.  We've waited until now to announce this year's big trip so that new and returning students have an equal shot at signing up, and to give us time to interview various tour companies. In the end, we have decided on a local company called STS Tours, who have an excellent reputation and have worked with many Christian and Independent schools.  
Click here for draft itinerary.
Click here to express interest in the tour, and to ask questions.
We need to move somewhat quickly in order to secure the tickets and price. Please enter your expression of interest by October 24. If we have 20 or more students sign up, we will be able to run the trip. Once we have enough people committed, we'll need to secure initial deposits to make the booking.
Total cost will be approximately $4000. Price includes airfare, hotels, any entry fees, taxes, and almost all meals. See the last page of the itinerary for more details.
Travel will be for 10 days, leaving April 3 or 4.
We will set up a payment schedule over the next five-six months so you don't need to deal with a lump sum payment.
TLA will provide students with fundraising options that can be done as a group or individually. In the past, motivated students have been able to earn hundreds of dollars through fundraising.
As this is a learning adventure, students will need to complete pre-travel learning activities and will receive graduation program credits.
TLA staff will act as chaperones on the trip. STS Tours will provide tour guides.
We do not customarily invite parents on the major school trips, but given the unique opportunity to visit Rome and Athens, we are open to the possibility. If you are interested in traveling with your child or children, please enter a comment in the "questions" box of the expression of interest form linked above. As the price is based on quad room occupancy, the price for a parent with double occupancy (room with just a parent and child) will be a bit more expensive.
Students younger than grade 8 age will be considered but will need to be traveling with a parent or an older sibling.
Non-TLA students are welcome, as any student who signs up will need to cross-enrol with TLA for the course credit.