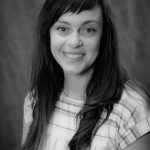 If you have a child in grades four – seven, you have likely heard of the Dear Canada series (which I highly recommend for SS/LA). These books are historical fiction, written in diary format by a main character during a specific historic event or time period. Some titles that we have in the TLA library include:
…just to name a few! But did you know that Scholastic has created multiple teaching resources called Teaching With Dear Canada ? These are non-consumable resources that you can order through your Home teacher from the TLA library. We have volumes 1 – 4 and each of them focus on 4 Dear Canada novels. They give a timeline of Canadian history, story summaries, lists of thought-provoking discussion questions and engaging extension activity ideas.
Dear Canada also has a brother series called, I Am Canada (also highly recommended). The main characters are boys and aimed at ages 9 – 12.
So far, we just have 2 titles in our library but I hope to be adding more in the coming year.
Scholastic has posted discussion guides for each I Am Canada book on their site. Watch a video about this new series of books here on the Scholastic website.
Incorporating language arts and social studies by reading historical fiction is a great way to pique a child's interest in history in a way that they can begin to understand what it might have been like during those periods of time. I hope that you and your child will have a chance to check out some of these titles in the coming the school year.