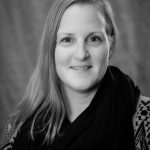 The Ministry of Education has just launched the StudentTranscripts Service (STS), a new online application for students to view their marks, scholarships, and transcripts, and send transcripts electronically to post-secondary institutions and third parties.
The Ministry is opening the ability to send transcripts to post-secondary institutions (PSIs) to all current grades 10, 11, 12, and adult students. These current students may access up to 25 complimentary selections (this represents the number of public PSIs in BC) – please note these 25 complimentary selections are not ongoing after graduation. Past graduates may access additional copies of their transcripts via this service for a fee of $10 per copy.
To access the service, students will go to the Ministry of Education's transcripts and certificates website at www.StudentTranscripts.gov.bc.ca.
If you are in Grades 10-12, you should register on the Student Transcript service (STS) website.
You will need to create a Basic BCeID login to register for STS. BCeID is a common login used for B.C. government services. It is easy to do and important to have. To register for STS, you will need your 9-digit Personal Education Number (PEN), an email address, legal first and last name, and date of birth.
After registering for a BCeID, students follow the system prompts and register for STS. Finally, they log in to the StudentTranscripts Service using the BCeID. From a student's STS Dashboard, they are able to make post-secondary institution selections, view their transcript and assessment results, and send transcripts immediately to post-secondary institutions and other third parties.
PLEASE NOTE THAT the 'transcript send' service is intended for grade 12 students.  Grade 10-11 students are discouraged from doing PSI selections unless they are applying for post-secondary studies.