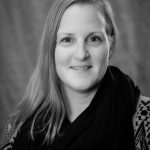 Hello, Grade 12 Students!
It is very important you check with the universities you plan on applying to see how they treat DL courses.  I have included information for UBC and SFU.
It is also very important that you are checking application deadlines already.
DL Courses and UBC and SFU
UBC requirements can be found here
If you're taking or plan to take Distributed Learning courses (e.g., online courses, distance learning, or courses at another school) to meet your requirements, you must list these in the Academic Profile section of your UBC application, as courses you will complete this year. Do not provide an in-progress grade for them.
USED TO CALCULATE YOUR COMPETITIVE ADMISSION AVERAGE
You must complete it by February 1; and
The Distributed Learning school must submit your final grade in time for UBC to evaluate your application (you'll receive instructions by email about how to submit your grades to UBC).
USED TO MEET DEGREE-SPECIFIC REQUIREMENTS
To use a Distributed Learning course to meet degree-specific requirements:
You must complete it by June 30.
SFU requirements can be found here
Distributed Learning (DL) courses (distance learning/online learning courses) can be used to meet your admission requirements as long as the course is 100% complete by April 30th.
Your DL provider must report your grade to the Ministry of Education to ensure our office receives your official grade electronically in May.
DL courses completed after April 30 can be used to meet course prerequisites but will not be used for admission purposes.