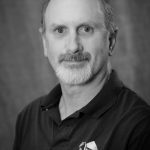 For a first blog on our exciting new website, student learning plans may not seem like an exciting topic to you. To me, this is a topic of great interest as I continue even this morning working to train the teachers on the use of the new student learning plan built right into our Hub. For the past six or seven years, TLA has used Google Sheets to record our official student learning plans. The functionality of the platform allowed multiple viewers and authors, facilitated easy communication back and forth using the comment feature, and provided budget tracking using spreadsheet equations. Spreadsheets served our needs slightly more than documents did despite documents providing easier formatting and composition.
It has been long recognized that a database provides the functionality of both spreadsheets and documents while also enabling long-term compilation and tracking of data. I am pleased to announce that TLA's new student learning plan is now up and running. The Home program and Blended One-Day and Two-Day programs will be fully within this system for the 2019-20 school year. You will find your child's student learning plan simply by logging into the TLA Hub.
Change is never an easy thing, and this change will likely have a few bumps and hiccups along the way. I take the change and its accompanying stress seriously and don't want my next statement to be taken wrong. This is a change, but it is a change in a single aspect of your child's schooling; one which will not affect negatively the level of service our teachers will provide to you. The goal which has guided this movement to the new learning plan is to decrease the clerical efforts needed by teachers so that they can maximize their teaching efforts and become even better partners with you as you choose to educate your children in the home.
I ask for your patience and your support as we make this change, and I encourage you to chat with your teacher-partner or with me about any issues you are having with this or any of our work. May you be blessed richly for your efforts in educating your children as you are a blessing to them.