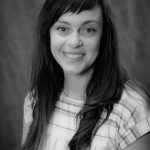 I discovered the EPIC! app this spring and if you have not yet tried it out, you must! This is a library at your fingertips full of familiar books like Berenstein Bears or Fancy Nancy, PLUS, books about every possible topic that you can imagine. Imagine that you are teaching your child about weather and you have a site that you can search "weather" and awesome books like these pop up:
Books for ALL ages! And these are only four of over a hundred that you can add to your child's learning!
These books open on your screen and you or your child can flip through the pages. Some have the green "Read To Me" label at the bottom of the book which means that your child can listen to the book on their own. Otherwise, you would need to read them aloud to your child from the screen.
A book like this Science Explorer: Weather one for ages 11 – 13 looks like this inside:
I downloaded the app for my iPad and iPhone but it can also be used on any computer. I am still looking into pricing but currently it comes with a 30 Day Free Trial then costs $4.99/mo. In my opinion, worth every penny!
What a wealth of knowledge to add to your program!