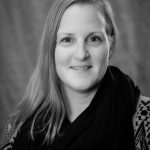 Tips for finding free money
Most students could use help paying for school, and one important source not to forget is scholarships. Here is some advice on seeking and successfully finding some education funding.
Cast a wide net
Create a profile on scholarship websites such as scholarshipscanada.com and yconic.com. Check out Universities Canada awards at univcan.ca.
Build a foundation
Start early to build a profile as a scholarship candidate. Find your passion. Volunteer and participate in activities that can demonstrate leadership, initiative, and innovation.
Get organized
Read the award criteria carefully. Get reference letters and school transcripts well before deadlines. Spend time to craft an essay template that can be adapted to different scholarships.
Don't ignore the small fry
It's tempting to target big-ticket awards and snub those offering $500 or $1,000. But winning several smaller ones, which may have fewer applicants, can still add up to a tidy sum.
https://beta.theglobeandmail.com/news/national/education/canadian-university-report/and-the-financial-award-goes-to-those-who-apply-apply-apply/article32408455/?ref=http://www.theglobeandmail.com&