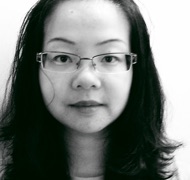 Ada Tsang
LSS
Ada received her BA and BEd at University of British Columbia eons ago, and has taught grade 1 through 7 for more than 8 years in independent schools.
She took a year off and completed the Special Education diploma program and feels it's God's blessing and plan that she began her LSS teaching position at TLA last year. Ada has been enjoying her fun roller coaster ride without walls in her classroom.
She loves all kinds of food and her pets are 1 or 2 daddy long legs hiding in corners of her house.