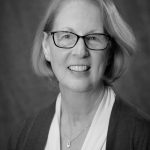 In 2008, the United Nations General Assembly unanimously declared April 2nd to be World Autism Awareness Day. Many countries around the world light up their landmarks in blue to help increase awareness and understanding of autism. In the past three decades educational practices have continued to grow and change so that all students with autism can be included and provided with resources and strategies to promote both learning and development.
Learning Support Services at TLA works extensively with students and their families to support the education of students who have autism. In a distributed learning model, our experienced, expert teachers work with parents to provide an individualized school program for each student. Working directly with parents and their students, TLA teachers bring together academics, learning activities, and professional therapeutic services to support each area of development. Parents are the "engines and coordinators" of their student's program, facilitating the program with the support and cooperation of a certified teacher.
In response to the student's individual needs, TLA programs may include speech-language therapy, occupational therapy, physical therapy, and behavioral consultation and therapy. Students are involved in learning programs for literacy, numeracy, social studies, fine arts, and physical education at the level appropriate to each child. Many students also participate in community-based classes or in TLA classes taught in various BC locations.
Educational research has confirmed, over decades, that high involvement of parents in the education of a child has significant positive outcomes. For students who have developmental challenges such as autism, the combination of high parental involvement and individualized programs positions the student well for success academically and for growth in personal development.