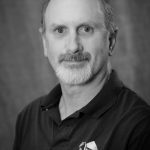 I stepped out of my RV early this morning to change over the propane tank. This tells you two things: 1. My new house is not quite ready for occupancy, but only a few days left before we officially move in. 2. It was cold in the RV with the heat having gone out sometime in the night.  But that isn't the reason for the opening statement. That was a precursor to tell you that in the space of a minute, even while concentrating on hooking up a new propane tank, I saw three very bright meteorites streak across the sky. If you can get out from under the covers, out into the darkness, and under a cloudless sky over the next few nights, you should be treated to some spectacular meteorites.
Yet these rocks burning up as they race through this planet's atmosphere pale in comparison to the sight those shepherds had long ago under another midnight sky as they watched over their flocks. May you be doubly blessed this Christmas season as you consider the wonder of the shepherds, the passion of the magi, the fear and hope and anxiety that must have been Joseph's, the pain followed by joy mixed with confusion that must have been Mary's, and the faith and salvation that has been given to mankind.
During the two weeks that the school systems will be shut down, I trust that the furthest thing from your mind will be academics for academics' sake. Rather, may you be at liberty to enjoy family, enjoy friends, enjoy faith, enjoy the meteorites and the other wonders of the creation, enjoy relaxation, and even enjoy the cultural festivities associated with Santa. May the God of all Goodness bless you with a season of happiness.