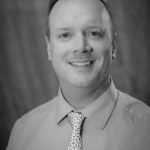 Welcome to our new website! The content and design of the website is the result of several months of planning and work. Thank you's are in order to the two companies we partnered with in creating the website: Monday Creative, who were a joy to work with and focused on the wording and content on the website, and Forge and Smith, the web designers who were also a joy to work with, and cheerfully slogged through hundreds of minute changes and fixes that occurred as the site grew and continued to be tested. Thank you also to TLA staff who were involved to varying degrees in the creative process – particularly Sonia Taplin at the office front desk who made a lot of adjustments needed to get us to the finish line, and our Tech team who facilitated the transfer of the old site to this new one.
We will continue to make some minor changes if we notice anything that could be improved, or if we receive helpful feedback. Over the next couple of months, we will be working toward changing any stock images on the website to photos of real TLA families and students. Ironically, given the nature of distributed learning and homeschooling, you might not notice which photos are of real TLA folks and which ones are not!
This is quite a dramatic change, but a lot of thought has gone into the organization of the site, so hopefully you'll get used to finding the information you need. The areas that may be most useful to current TLA families are "TLA Insights" – blog posts from the Leadership Team and others – and the Calendar. TLA Insights doesn't have a lot of new content, but we'll keep updating it with new material for you. There is a filter that allows you to view all posts, or to select just the posts from a particular department. The Courses area is also completely different, and allows for different filtering options within each grade level. First select the grade level you are looking for, and then you will start by seeing all courses in that grade, or can filter further by subject area.
I'll leave it at that for now, and let you explore on your own. We hope you like the updated look and feel of the schoolathome.ca website!