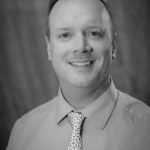 Hello TLA Families!
Weather is looking dry, warm, and sunny around the province this week. I hope you are all able to get outdoors as much as possible, and enjoy some fun in the sun! Keep in mind the flexibility that home learning offers – perhaps arrange a "sunny day" schedule that includes outdoor activities, a longer afternoon break, an earlier start and finish time, moving some reading or learning activities out to the patio or yard rather than indoors, an impromptu day off, or a beach day here and there.
Tell your friends, tell your neighbours, we're starting up in Abbotsford! Starting in September, TLA Online will be offering Blended courses and programs, along with Social-Emotional Learning groups, at St. Matthew's Anglican Church, 2010 Guilford Drive, Abbotsford. So far, along with the SEL groups, we have planned courses that combine Fine Arts and PHE in grades K-9, along with grade 3-9 Math courses and support blocks. Schedule and more details coming your way shortly.
TLA Online is also starting a grade 1-6 blended one day program in Vancouver on Wednesdays at Glad Tidings Church, 3456 Fraser Street, Vancouver. Contact VP Steve Borley for details sborley@schoolathome.ca.
Mental Health Week – The Canadian Mental Health Association is promoting May 6-12 as Mental Health Week. There are some helpful articles and resources on the CMHA website, including: 16 strategies to help you thrive, which is a good one to start with.
Sign up now for the BC Home Learning Conference May 24-25 at Trinity Western. This conference will now be the primary home learning conference/convention in British Columbia, with a focus on supporting families with Christian Independent DLs and traditional homeschoolers.
TLA Office, Hawthorne and Blended classes and programs will be closed on May 14-16 for our semi-annual staff conference.
Have you re-enrolled for 2019-20? Space in our programs does fill to capacity, so you are encouraged to re-enrol early to ensure your spot. Link to the Admissions form is on our website here.
If you're between the ages of 13 and 18 and want to compete for a $250,000 college scholarship sponsored by Khan Academy, read on! To take part in the Breakthrough Junior Challenge (the "Challenge"), create a short video (3:00 minutes max) to explain a big idea in one of these fields: Physics, Mathematics, or Life Sciences. More details here: Breakthrough Junior Challenge
Here's a good little article about framing your child's Math struggles as an adventure to work through together: Why Normalizing Struggle Can Create a Better Math Experience for Kids
Another one for the "how to learn" file: Want to learn a new skill? Take some short breaks. NIH study suggests our brains may use short rest periods to strengthen memories.
Enjoy the sunshine!