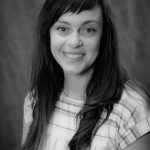 If your child reads a book over the Christmas holidays, have them write a review to submit to the library in January to earn a prize!  
You'll want to note that a book review is different than a book report!  A book report is simpler than a review because in a report, the student would usually focus on the plot often to demonstrate that they have read the book!.  A book review is mostly about your reaction and thoughts about the book and helps readers decide if they want to read that book.  Here's a great article with guiding questions for your younger child's review. Or here's a more in-depth description and aid for an older student writing a book review.  
Submissions to the library should be dropped off in person at TLA Hawthorne or emailed to rshulba@209.50.57.49 between Jan 8 – 31.  Mrs. Shulba will be posting book reviews on her blog on the TLA website starting in January.  The prize for submitting a proper book review (not report) is a coupon for a free book of their choice through Scholastic Book Clubs (for the first 30 students)!  
I can't wait to hear your recommendations!  Have a Merry Christmas and I hope you get to enjoy a good book over the Christmas holidays!
Mrs. Shulba
TLA Teacher Librarian
***If you haven't checked out our new OverDrive digital library yet, Christmas holidays are a great time to digitally borrow a book to read!  You can borrow up to three books at a time.  However, because we shut down our systems for the holidays, OverDrive will not be accessible after Dec 22 so be sure to download your books before then!  There's lots of great books for adults as well as students!