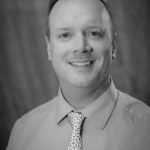 TLA Online has a tradition of offering one or two major national of international field trips along with our plentiful offerings of local and province wide trips. We welcome students who are not currently attending TLA Online, or who would like to enrol exclusively for the course credits associated with the trips.
Major Trips in 2019/20
We are now formally canvassing for interest in two major trips:
1) Guatemala Humanitarian Trip
2) London/Paris History and Culture
Click the links for more information. The Guatemala trip has more definite pricing and details, as it occurs sooner, October 30-November 13. The London/Paris information is a suggested itinerary for May 2020, and may see some changes depending on further discussions with the tour group, and the wishes of those who go on the trip. Click here to fill in an expression of interest form – this is not a commitment to travel, but an indication of the level of interest so that we know whether to seriously continue with plans and arrangements, or scrap these trips and look to other more moderately priced options.