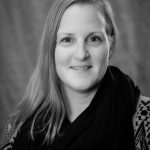 FREE "ONE STOP" RESOURCE TOOL ON POST SECONDARY SCHOOLS – BC
This is a free "one stop" resource, that brings to "one site" a zillion sites for exploration, and broadening knowledge of the vast array of careers available to our young people.
This website focuses specifically on post-secondary information and other career-related links that I believe will be an excellent tool for Grade 9-12 High School Career Counsellors, teachers, parents and students.
 Highlights of the site:
Universities, colleges, bible colleges and trades schools across Canada and USA;
Parent page (if available) links that answer some very important questions for students applying for the very first time
Counsellor page links (if available)
There are many other tools on the site which I also believe can be incorporated into any career class lesson plans or career workshops that are offered at the high school.
This website can be viewed on any handheld device, computers, chrome books etc and is quite user-friendly.
One Stop High School Career Counsellor