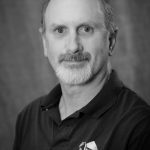 Hello TLA and non-TLA families (please forward this field trip opportunity on to interested parties). Traditional Learning Academy is holding a two-day Barkerville tour on June 4 and 5, 2019. We invite families and students of all ages to participate. Camping in a nearby site is required and arrangements for that are up to the individuals. Single students and small groups of students may contact Mr. Steve Borley at sborley@schoolathome.ca for some potential assistance with such planning.
Please complete this Barkerville Field trip form as soon as possible to book your spot on this entertaining and informative trip back into BC's gold rush days. Deadline for completing the form is May 17, 2019.
Tuesday, June 4 – 8:30 a.m. – 5 p.m.
10:00 – Early Justice (30 seats) or Town Tour
12:30 – Mining Demonstration (50 seats)
2:30 – Victorian School Lesson (30 seats)
Wednesday, June 5 – 8:30 a.m. – 5 p.m.
10:00 – Chinatown Tour (30 seats) or Domestic Life (15 seats)
11:30 – Blacksmithing (20 seats)
2:00 – Town Tour
COST:
TLA families – $40
Non-TLA families – $40
($22 for families with a total of two or less)
Your final cost will vary slightly depending on the options for tours you choose – see the above form.