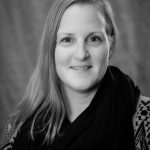 To encourage the next generation of female leaders to soar to new heights, NAV CANADA is announcing a new educational camp for girls, called Explore Aviation Summer Camp. 
Explore Aviation Summer Camp will offer 20 girls entering Grade 10 insider access to learn how aviation works in Canada, and about the people who help keep aircraft flying safely. This one week, all-expenses-paid camp uses hands-on learning to explore exciting career choices in aviation to allow participants to experience the power and potential of a science education and to be empowered to reach for success.
Who can apply: Girls entering Grade 10 in September 2018
Where: NAV CENTRE, Cornwall, ON, with day trips to Montreal and Ottawa
Cost: Paid for by NAV CANADA bursaries
Why: To inspire girls to explore their personal and career potential in aviation
Explore Aviation Summer Camp
 points the spotlight on careers in aviation where STEM (science, technology, engineering, and mathematics) education is the key to success for 
tomorrow's
 workforce. Science-based careers are predicted to dominate the marketplace, with up to 70 percent of Canada's top jobs already requiring a STEM education, according to Let's Talk Science, a Canadian charity dedicated to education and outreach to support youth development.
Participants will be selected from across Canada by a NAV CANADA committee composed of aviation professionals. Applicants must submit an essay of 350 to 500 words explaining why they want to attend Explore Aviation Summer Camp. A letter of recommendation from a teacher or community leader must be included with the application.
The application deadline is 
March 9, 2018
.
If you know a girl who is a good fit for this program, please visit NAV CANADA's website for more information and to apply at 
www.navcanada.ca/summercamp
.